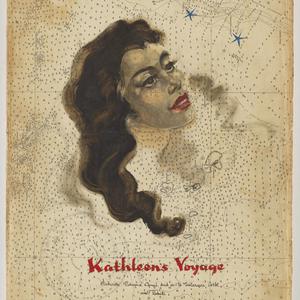 File 10: Kathleen's voyage, Jamaica, Panama Canal and on to Fakarava Atoll and Tahiti, 1948, Log 10
June 9, 1948-September 7, 1948
0.63 metres of textual material, including drawings, photographs, maps (1 folder of 52 pages in outsize box)
MLMSS 10157/Box 3X/Folder 2
Copyright status : In copyright
Copyright holder : Jack Earl family, care of Leilani Tomaszewski and Tiare Tomaszewski
Approval for reproduction required : From the copyright holder
Approval for publication required : From the copyright holder
Please acknowledge: : Mitchell Library, State Library of New South Wales and courtesy of the Jack Earl family
Title
File 10: Kathleen's voyage, Jamaica, Panama Canal and on to Fakarava Atoll and Tahiti, 1948, Log 10
Permalink
https://collection.sl.nsw.gov.au/record/16AXKaDn
Item for use in the Library. Access conditions apply. You will need a Library card.
More details
Full title
File 10: Kathleen's voyage, Jamaica, Panama Canal and on to Fakarava Atoll and Tahiti, 1948, Log 10
Published information
The logbooks have been published in a limited edition facsimile. Kathleen's voyage : the log book of Kathleen Gillett / written and illustrated by Jack Earl during his 1947-1948 voyage around the world. Limited facsim. ed. Sydney : Weldon Publishing, 1991.
Contents
Tenth log book of 52 loose pages of the 'Kathleen Gillett'. The log book contains documents, colour and black & white photographs, pencil drawings and watercolours, and maps with manuscript description of voyage from Jamaica to Tahiti by Jack Earl.
Signature / Inscriptions
'Do not include this page with the log' annotated on page 52.
General note
Log notes have been re-written and pasted over notes on one edge on pages 11 and 41.
Blank sheet pasted over text on one edge on page 21.
Date created
June 9, 1948-September 7, 1948
Access information
For use in the Library
1
---
How to access? Enquire for access at the desk or online
Please note: This catalogue is a work in progress and some collections, resources and features are not yet available.