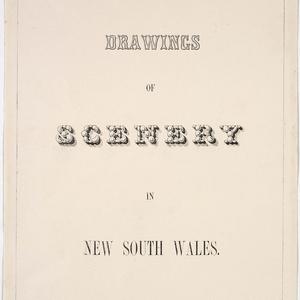 [Views of Van Diemen's Land and New South Wales] / J. Lycett
Drawings - 44.2 x 55.1 cm. or smaller - 13 watercolour drawings
Out of copyright : Artist died before 1955
Please acknowledge : Mitchell Library, State Library of New South Wales
Record title
[Views of Van Diemen's Land and New South Wales] / J. Lycett
Record identifier
9PQ87ZXn
Record permalink
https://collection.sl.nsw.gov.au/record/9PQ87ZXn
Online State Library Digital Collections, see in viewer below.
Item for use in the Library. Access conditions apply. You will need a Library card.
More details
Full title
[Views of Van Diemen's Land and New South Wales] / J. Lycett
Contents
1. View [of the entrance into Port Macquarie at the mouth of the River Hastings - New South Wales]
2. East View of Cape Pillar, near the entrance of / the River Derwent, Van Diemen's Land -
3. North Coast [or East] View of Hobart Town Van Dieman's Land / on the River Derwent / J.L Delint 1823...
Source
Purchased from Christie's Sale London, 19-20 Oct. 1953, Lot 206
Exhibited in
Tasmanian vision : the art of nineteenth century Tasmania : paintings, drawings and sculpture from European exploration and settlement to 1900
Joseph Lycett : convict artist
Picturing the Great Divide
Signature / Inscriptions
Titled in pencil on mount below image.
General note
The inscriptions for Nos. 1, 4, 5, 11, and 12 are faded and difficult to read.Nos. 1 to 5, 7, 8, 10, and 13 of these watercolours appear to be the originals from which engravings were made for Lycett's, "Views in Australia or New South Wales, and Van Diemen's Land delineated in fifty views with desc...
Access information
Please note: This catalogue is a work in progress and some collections, resources and features are not yet available.