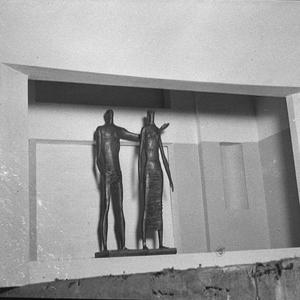 Statues for Cultural Centre
Photographs - 35 mm. - 1 film photonegative (copied from original nitrate photonegative)
Record title
Statues for Cultural Centre
Record identifier
9qoZE7q1
Record permalink
https://collection.sl.nsw.gov.au/record/9qoZE7q1
Online State Library Digital Collections, see in viewer below.
Item for use in the Library. Access conditions apply. You will need a Library card.
More details
Full title
Statues for Cultural Centre
General note
Taken for Newcastle Morning Herald.
Digital order no:hood_28127
Alphanumeric designations
Original item no. NCY55/106
Access information
Please note: This catalogue is a work in progress and some collections, resources and features are not yet available.