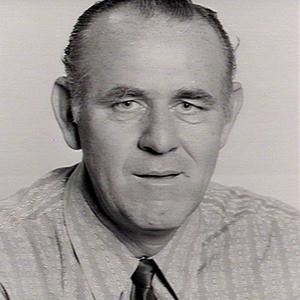 Export this record
Export record to excel
File type to download
Beta version
Item Permalink
https://collection.sl.nsw.gov.au/record/YK54Mk0n
Beta version
Record title
Arthur Lennon
Record identifier
YK54Mk0n
Record permalink
https://collection.sl.nsw.gov.au/record/YK54Mk0n
Arthur Lennon
Location: Online State Library Digital Collections, see in viewer below.
How to access original: Item for use in the Library. Access conditions apply. You will need a Library card.
Access and use
Access Conditions
Ask a Librarian online or in the reading room.
Subjects
More information
—

NOTES
General note
GPO original locations or series - 89133?(1-12)
From NSW Govt Printer series - Govt Printer
Information from NSW Government Printer - Location no. uncertain. Arthur was Father of the Chapel
Digital order no:d4_48005
—

CONTEXTUAL INFORMATION
Source
Original film negatives of the Government Printing Office Archive were in the custody of State Library New South Wales from 1989 until June 2019 when they were returned to State Archives & Records Authority of New South Wales.
Original held by
Government Printing Office original negative archive is held at State Archives & Records Authority of New South Wales as NRS 21689 Images [Government Printing Office] & NRS 4481 Glass Negatives. State Library New South Wales holds a low resolution copy image only. Please direct all enquiries, including image orders from the original negative, to St...
Identifiers
—

PRIMARY IDENTIFIERS
Record Identifier
YK54Mk0n
Permalink
https://collection.sl.nsw.gov.au/record/YK54Mk0n
How to access this item
Due to the evolving COVID-19 situation, the State Library of NSW is temporarily closed.
Requesting of items will also be unavailable until the Library re-opens.
Please check the
website
regularly for updates.