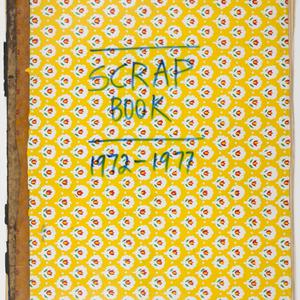 David McDiarmid papers, ca. 1900-ca. 1995
4.6 metres of textual and graphic material (22 boxes, 1 outsize box)
4 videocassettes
8 lantern slides
MLMSS 8948/Boxes 1-22 , MLMSS 8948/Box 23X , SLIDES 288
Copyright status : In copyright -- This collection has multiple copyright owners
Approval for reproduction required
Please acknowledge: : Mitchell Library, State Library of New South Wales
Title
David McDiarmid papers, ca. 1900-ca. 1995
Permalink
https://collection.sl.nsw.gov.au/record/nQRkwlZ1
Item for use in the Library. Access conditions apply. You will need a Library card.
More details
Full title
David McDiarmid papers, ca. 1900-ca. 1995
Contents
David McDiarmid personal papers, ca. 1952-ca. 1995, reflecting his long association with Peter Tully, the arts and gay community in Sydney and New York, and his artistic involvement in gay activism and AIDS related campaigns. Also includes a number of printed and photographic collectibles, ca. 1900-...
Source
Presented by the Executor of the estate of the late David McDiarmid in 1997 and 1999
Administrative / Biographical history
David McDiarmid, born December 1952 in Tasmania, visual artist, writer and gay activist was exhibited in a range of commercial galleries and his work is represented in the major national and state galleries of Australia as well as in private and corporate collections in Australia, North America and...
Description source
Information upgraded as part of the Manuscripts Unprocessed eRecords Project 2012--2013
Access information
For use in the Library
1
---
How to access? Enquire for access at the desk or online
Please note: This catalogue is a work in progress and some collections, resources and features are not yet available.